Monday was a good day for NBA star Stephen Curry. He beat out both James Harden and LeBron James to win the league's coveted MVP award.
Tuesday? Not so much.
Curry got a rude awakening brought to us by Sports Twitter. Yeah it's a thing. Despite scoring 19 points, having 6 assists and 5 rebounds in Game 2 of the Warriors' playoff series against the Grizzlies last night, the world let him know that he needed to always play like an MVP: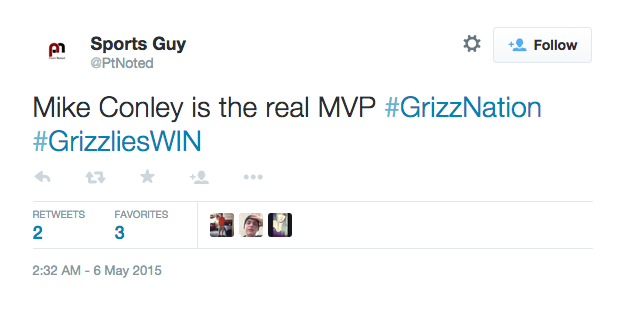 Curry shot just 2-for-11 from behind the three-point line and was outplayed by Memphis point guard Mike Conley, who scored 22 points on 8-for-12 shooting just one week after breaking several bones around his left eye and undergoing facial surgery.
The Grizzlies claimed the victory (97-90).
Welp, I guess Curry has to come with his A-game next time.
The Warriors and Grizzlies face off in Game 3 of the NBA Playoffs on Saturday May 9 at 7PM.