Sheriff's Deputy Fired for Racist Post
An Ohio sheriff's deputy was fired Wednesday after he admitted to posting racist comments on Twitter, according to the Huffington Post.
Deputy Zachary Davis was terminated after the sheriff's office received a complaint about a series of racially insensitive tweets published to his account in April.
Clark County Sheriff Gene Kelly said he received an email from a concerned citizen who expressed anger over the tweets sent by Davis in the days following protests by Baltimore activists.
Davis' tweets compared the unrest in response to the death of Freddie Gray while in police custody to a "real life planet of the apes."
See screenshots of the tweets below: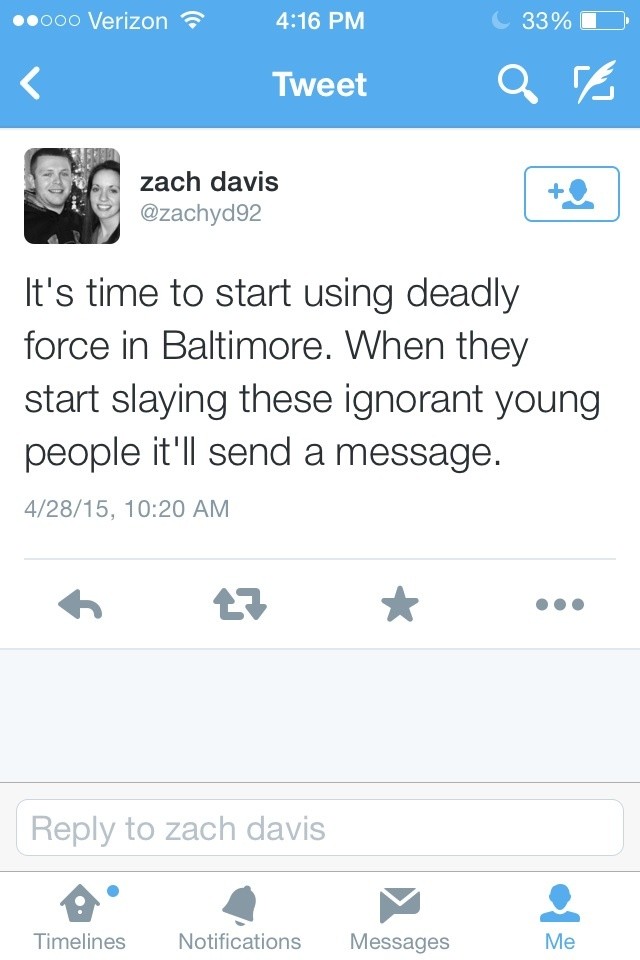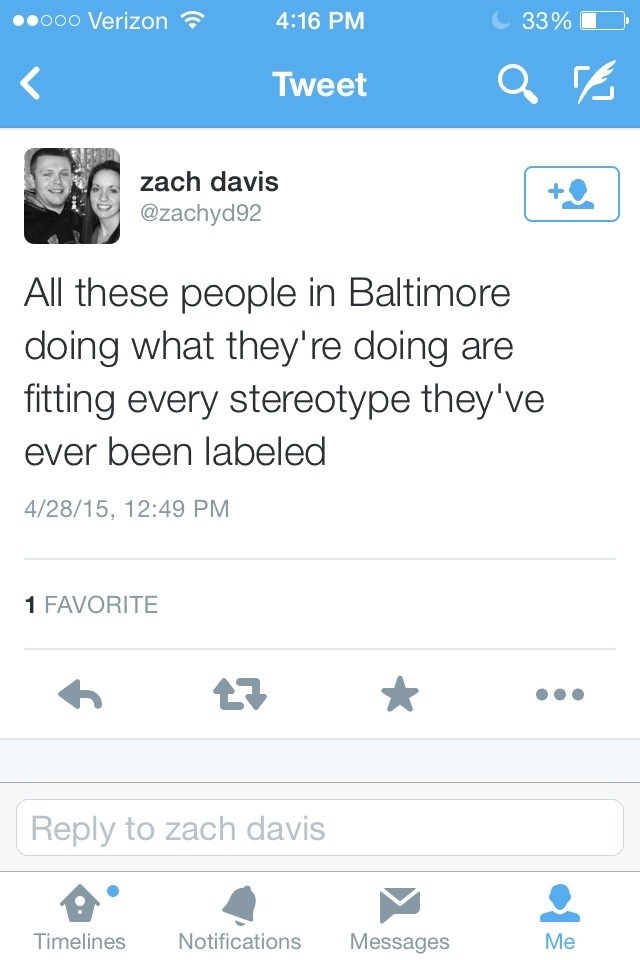 Davis' account was public early Wednesday and was later made private. His tweets were also deleted. But before they were removed, Kelly says he printed the comments and confronted Davis with them, who admitted to posting them.
Where's this post-racial society that people say that we live in?