Racist Or Not? Nouveau Tavern Ordered To Close
Businesses shut down all of the time for a number of reasons. Code violations. Mismanagement of funds. Fraud. But Chicago's temporary closing of Nouveau Tavern has a few people scratching their heads.
See, the business– which JET has covered before–is Black-owned, and located in a predominantly White neighborhood. Not just any neighborhood, Chicago's River North neighborhood, one that generates millions of dollars through its businesses. The city has a history of segregation, and Nouveau's presence is pretty much defying the "tradition," according to its backers.
Since the establishment's inception in 2013, those running Nouveau Tavern say residents and city officials have been giving them a tough time. First, there were complaints of noise. If you're not familiar with Chicago's River North neighborhood, it's a blend of nightclubs, bars and restaurants. Nouveau's liquor license was also removed due to "an incomplete application." It has since been restored as of September 2014.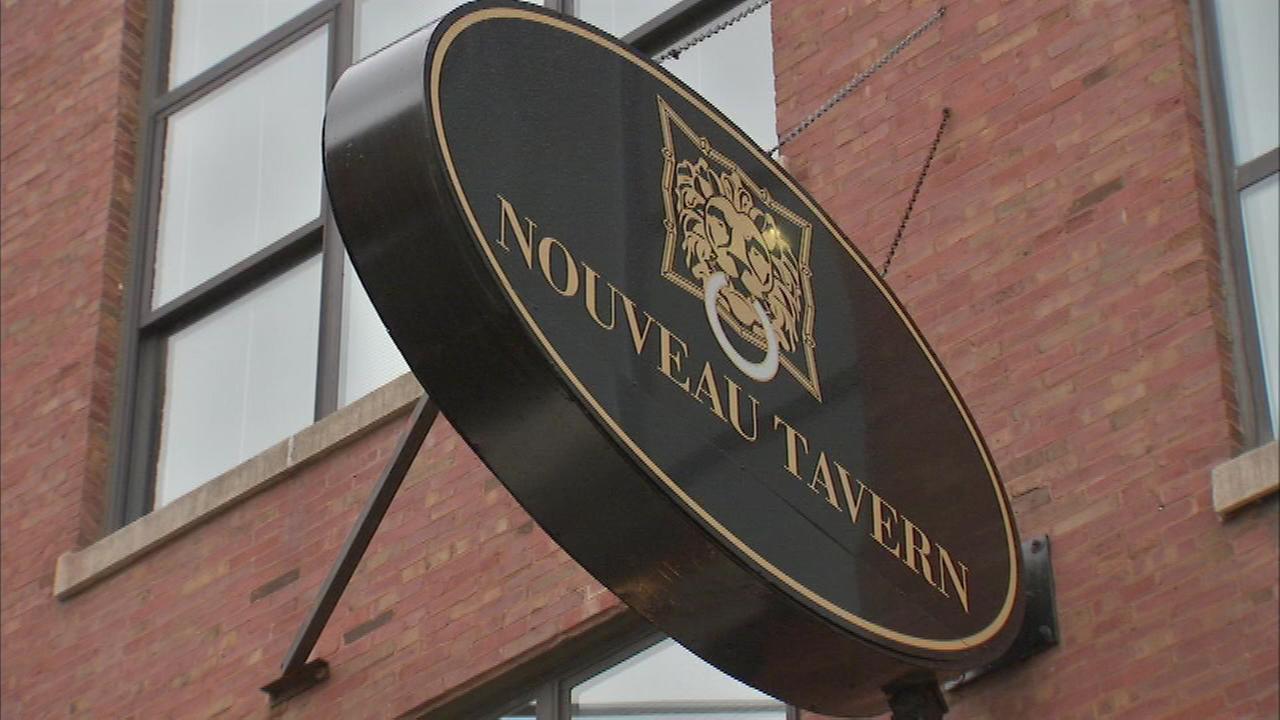 Then came the vandalism. A woman who parked her car in front of the establishment walked out to find it covered in eggs.Teddy Gilmore, the tavern's promotions manager, arrived one morning to find "Go Home N******" spray-painted across the building's front brick wall. Now, city officials have opted to temporarily shut down the business due to "safety concerns."
It seems like there's always something. Are Nouveau Tavern officials being irresponsible? Or is racism at play?
"I think the residents don't enjoy having African Americans coming to their community," Gilmore told JET. "I don't think it's everyone. I think it's about 20 instrumental residents that are contributors to this particular alderman and they are willing to do everything to get us out of here."
He's talking about Alderman Brendan Reilly, who's been pretty vocal about getting the establishment removed from his ward.
An article published on DNAInfo in October states, "The River North alderman encouraged residents to show their opposition to the continued operation of the bar and restaurant at 358 W. Ontario St. at a series of court hearings following the issuance of six citations and arrests of six patrons last weekend."
Reilly, who referred to the establishment as a "consistent source of 911-calls for service," did not return requests for comment on the issue.
Gilmore says the city is using an ordinance that isn't meant to target businesses, but gang-related offenses.
"Rich and influential people that live on Ontario St. can use a drug ordinance to get rid of a viable business, but people in Englewood (a predominantly black neighborhood) can't get rid of a gang or drug house using the same ordinance? This isn't just Nouveau Tavern, this is political assault on a viable business."
As for Gilmore, he says he isn't giving up without a fight.
"We feel like it's unfair. We feel like it's bias. City Hall is using all of its resources against this one business. If their reasoning is fights and disorderly conduct, then there will be no bars in the city of Chicago."
Gilmore is expected to appear in court on April 16 for an emergency hearing.