'N**** House' Search Takes You To White House
Type in "n***a house" on Google Maps and guess where you'll be directed? Destination, the White House.
The act is the latest form of vandalism to hit the mapping service, which relies on users to help make sure that it's correct.
Users in Washington, D.C. also found that spelling the racial slur with "er" had the same result. For those outside, adding "Washington D.C" to the slur also led you to the president's doorstep.
Check out a screenshot of the foolery below: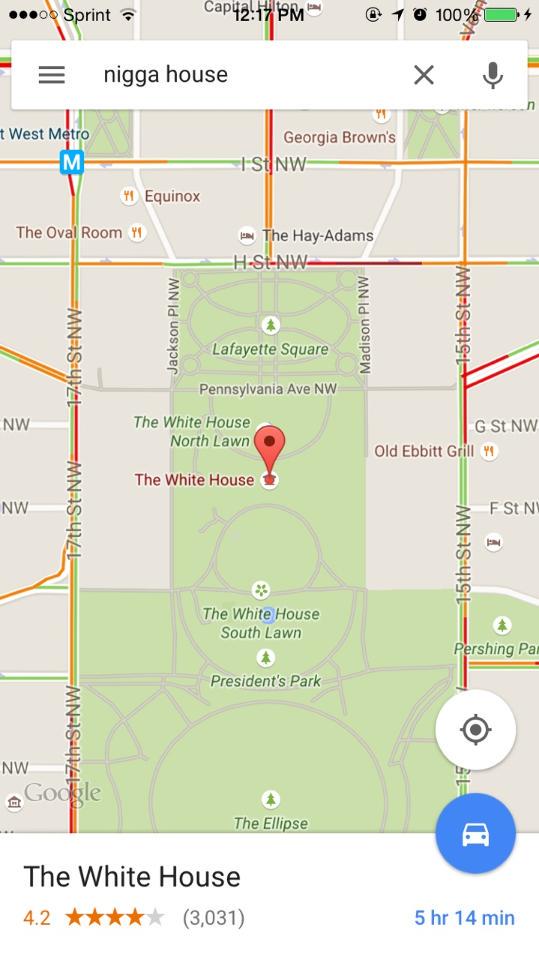 Google Maps has since issued an apology for the mishap.
"Some inappropriate results are surfacing in Google Maps that should not be, and we apologize for any offense this may have caused," said a Google spokesperson in a statement to The Washington Post. "Our teams are working to fix this issue quickly."
Google suspended auto-approval after the Google Maps incident. The company said it was working to find a solution.
Sigh.