Ignorance Overseas? Black Woman Chair as Art
So, first we're wearing a Black woman, specifically naked Oprah, as a dress.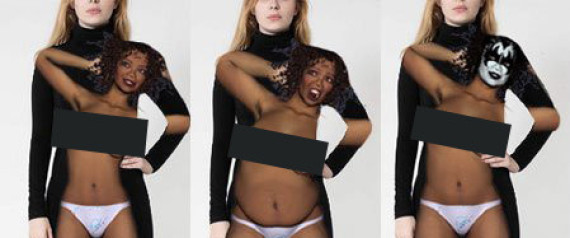 Now, we're sitting on them?  Is that what's hot in the streets?  It is if you see this post from Fashion Bomb Daily that has the Interwebs up in arms.
We are all for art and controversy here at the JETmag.com, but we are very much clutching our pearls over this imagery of Dasha Zhukova, who probably doesn't resonate too much to you so suffice it to say she's the boo thang of a dude who owns the Chelsea Football Club.
All that really matters is that an online publication called Buro 24/7 shot and published this mess below of Zhukova perched atop a very realistic looking, half-naked Black female mannequin.  To be fair, there is another chair like this featuring a White mannequin figure.
But also to be fair, this was not an equal opportunities sit-down.  Miss Zhukova plopped down on this provocative piece of furniture.
**awkward pause** What do you think of this?  Be honest.  Is it art or an outrage?  Not to sway your vote, but this Black Woman Chair ran on MLK Day.
Answer in our official poll.
H/T to Fashion Bomb Daily for unearthing and addressing this nonsense.