Beyoncé, Jay Z Visit Family of Freddie Gray
Prince held a "Rally 4 Peace" concert in Baltimore this weekend in remembrance of Freddie Gray and reportedly, Jay Z and Beyoncé were in attendance.
The musical duo also visited Freddie Gray's family. Concertgoers were asked to wear something gray in honor of the 25-year-old Baltimore man who died while in police custody last month.
Here's a photo of the two posing with Gray's family while at the event.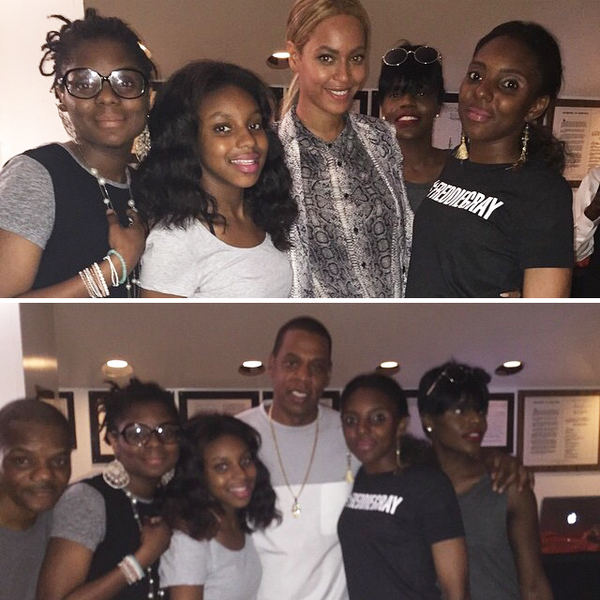 #BlackLivesMatter.