Twitter Titan: Gabby Sidibe vs Golden Globes Trolls
Sometimes, Twitter can be used for good.
For example, the reading rainbow that snatched up George Zimmerman juror B37's ill-advised book deal and in recent weeks, made pink mist out of Justine Sacco's life PR career.
But too often, it is used for evil.
Last night, the online roasting of Gabby Sidibe's Golden Globes attire was no exception.  First off, I don't think Sidibe is here for the opinions of the shallow-minded.  Despite a mockery that started with her role as "Precious" and continues to this day, she takes the high road…as one of my friends refers to it, a path fraught with pot holes and tumbleweeds.  But last night, some folk went a step too far.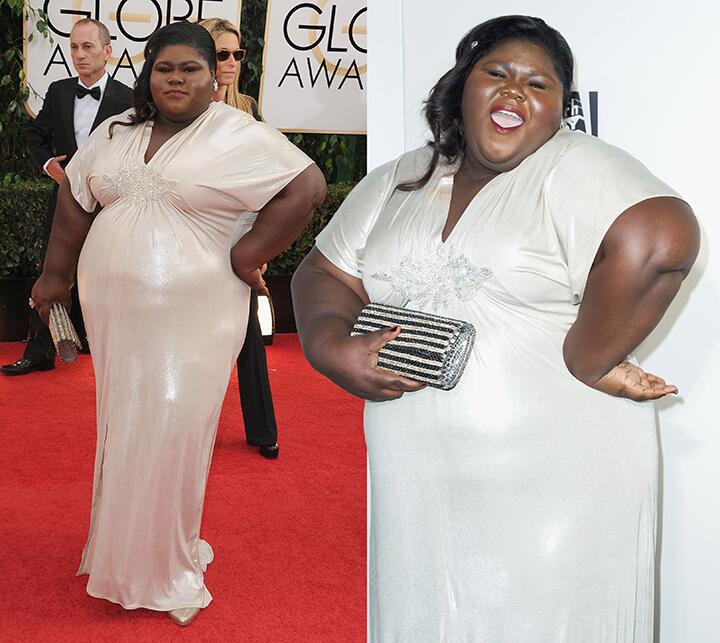 And Sidibe, currently starring in "American Horror Story" figuratively throat chopped them fools.
To people making mean comments about my GG pics, I mos def cried about it on that private jet on my way to my dream job last night. #JK

— Gabourey Sidibe (@GabbySidibe) January 13, 2014
And for this, I bestow upon Gabby my Twitter Titan award. Keep fighting the good fight, Gabs. They don't know you like that, boo.
What do you think? Did Gabby serve 'em or what?
About Kyra Kyles aka Keeping it 140
Kyra Kyles is JETmag.com's Digital Manager, plus our resident social media maven as "Keeping it 140."  Send her feedback or ask social media questions in comments or via digitalpitches@ebony.com.   You can follow her at @thekylesfiles.